Vietnam Tours 2022/2023
Although many westerners may still imagine Vietnam through the lens of war, it is in reality a country filled with captivating natural beauty and tranquil village life. Visitors are bewitched by the beauty of this gracious and graceful country and delighted by its hospitality, architecture and heavenly cuisine - possibly the most delicious in Southeast Asia. Its ancient history, French colonial style, and stories of past conflict, all mixed with the energy of the industrious Vietnamese are what binds this country together.

One of its highlights is Hoi An, a vibrant city on Vietnam's central coast steeped in history with centuries-old Buddhist pagodas and temples, colonial shop-houses, and quaint museums. Once a prominent Vietnamese trading port between the 15th and 19th century, the Ancient Town and Riverside of Hoi An City has been declared a World Heritage Site thanks to its well-preserved mix of Vietnamese, Japanese, Chinese, and French architecture. Offering sightseeing opportunities you won't find in any other city in Vietnam, the best part of Hoi An is that its attractions are easily accessible on foot or bicycle thanks to its pedestrian-friendly streets.

If you're looking to explore beyond Hoi An's Ancient Town, there are plenty of local villages and pristine beaches that are less than an hour away. An Bang Beach is one of the few stretches of beach in Hoi An that's relatively unspoiled by development and is ideal for swimming, paddle-boarding, and surfing. Or, if you fancy practicing your bargaining skills, then head to Hoi An Central Market, one of Vietnam's best. Rich in the smell of fragrant herbs and spices and the vibrant colours of Vietnamese silk, delve deep and you are guaranteed a bargain.
Vietnam Escorted Tours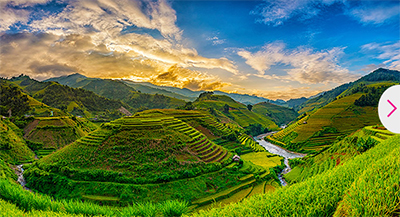 Enjoy a guided walking tour of Hanoi's cultural sights, visiting the Presidential Palace, One Pillar Pagoda & the Old Quarter, delve into local life & customs as you explore rural Vietnamese villages and more.
From £1,299pp - 9 day Walking Tour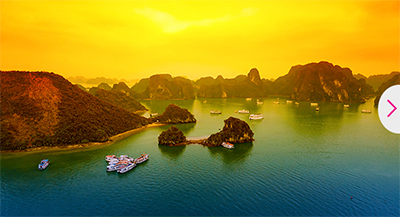 Enjoy four scenic train journeys through Vietnam, see the sights of Hanoi, Saigon & Phnom Penh on city tours, embark on a 3-night cruise on the Mekong Delta, explore the fascinating Cu Chi Tunnels and more.
From £2,299pp - 20 day Escorted Tour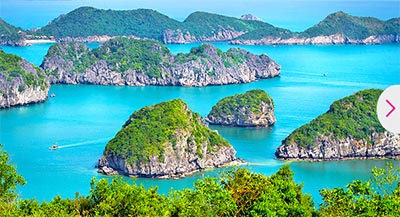 Marvel in the delights of this in-depth 15-day journey spanning the entire length of Vietnam. Discovering rich history whilst exploring more remote areas, this tour combines the famous landmarks and hidden gems.
From £1,779pp | 15 day Escorted Tour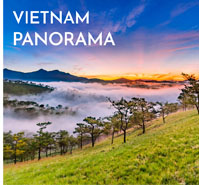 An all-encompassing tour of Vietnam visiting all of the must-see sights from Hanoi and Halong Bay to Nha Trang, Cu Chi, Dalat and Saigon.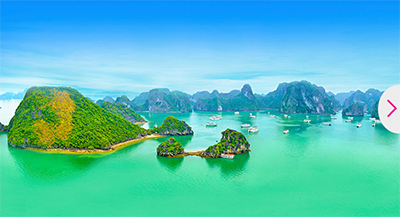 Journey into three unique landscapes within South-East Asia's peninsula with city tours of Saigon, Hanoi & Hoi An to embark on. Cruise the beautiful Mekong River in Laos and tour the UNESCO World Heritage Site of Angkor Wat in Cambodia.
From £2,069pp | 16 days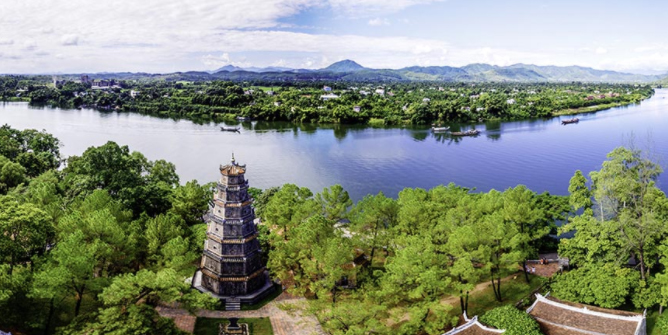 Invitation to Vietnam & Temples of Angkor
​This fascinating introduction to the diverse landscapes of Vietnam also includes a visit to Cambodia's Angkor temples.
12 days from £2,849

Book Your Vietnam Escorted Tour Online Today