Malta Tours 2022/2023
Situated in the middle of the Mediterranean Sea, between Sicily and the North African coast, Malta has plenty of sights and attractions that'll appeal to overseas visitors with all sorts of tastes.
This archipelago off the coast of Sicily may be small, but Malta has the power to stir the soul. Its varied landscapes sees rocky limestone clifs along streches of glorious coastline, hidden coves and golden beaches.
Malta Tours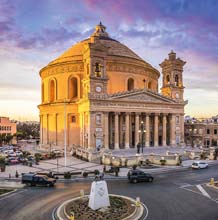 Get to know sunny Malta on this relaxing tour, which encompasses food, culture, heritage and the island's dazzling coastline.
8 days from £899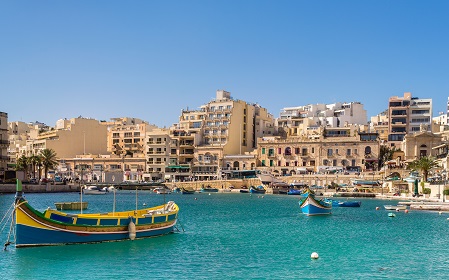 This island nation's strategic location in the middle of the Mediterranean, just south of Sicily, has created a fascinating history. On our 8-day Malta tours you'll get to explore its tiny 16th-century capital, Valletta, built by the Knights of St John. 
8 days from £1,499 per person
Book Your Malta Escorted Tour Online Today