Costa Rica Escorted Tours 2022/2023
Home of stunning wildlife and scenery
Have you ever thought to yourself what it would be like to traverse on walkways through the Amazon rainforest? Or perhaps meandering through the mystical waterways? Then look no further than Costa Rica, a destination that makes for a timeless experience.
Biodiversity
Costa Rica may be a small country, but you will find nearly 5% of the world's known plant and animal species here, which is unmatched anywhere else in the world. With more than 500,000 species to be found and many different environments on offer, it makes an excellent destination to spot wildlife.
Scenery
Costa Rica boasts an abundance of national parks, volcanoes, stunning cloud forests, breath-taking river valleys and untouched beaches for your eyes to savor. It's no wonder that thousands of tourists flock to Costa Rica each year to witness its natural beauty.
Reasons to visit

La Fortuna Waterfall is located in the Alajuela Province of Costa Rica. The falls span a height of 70-metres, into a plunge pool surrounded by foliage.

San Jose, the capital of Costa Rica is home of arguably the best museums in Central America and is home to divine culture and exquisite architecture...
Tortuguero National Park spans a 190 square kilometre stretch of land, and includes the beaches where turtles nest and an inland rainforest which is home to a variety flora and fauna...

Cahuita National Park is a gloriously colourful haven for marine life. It is perfect for snorkelling and gazing at the various species that live there.
Featured Costa Rica Escorted Tours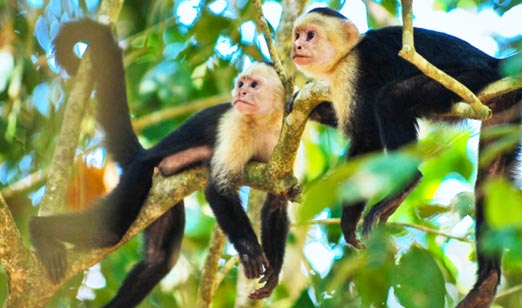 Captivating Costa Rica
Explore the enchanting Tortuguero National Park, experience the majestic La Fortuna Waterfall and more.
From £2,099pp - 11 day Escorted Tour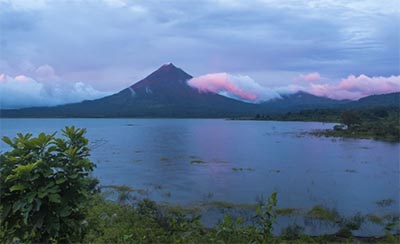 Coast to Coast in Costa Rica
Explore laidback coastal cities, wildlife-rich national parks and dramatic volcanic landscapes on this tour through the natural wonders of Costa Rica.
From £2,789pp | 15 day Escorted Tour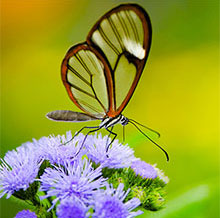 Explore enchanting Costa Rica, where incredible highlights include magnificent wildlife, Tortuguero National Park and the Hanging Bridges of Arenal.
12 days from £2,849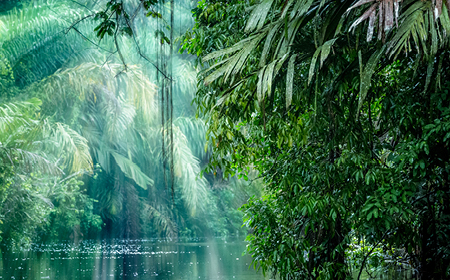 Do you dream of meeting a sleepy sloth? Have you wondered where the unusual-looking tapir lives? Do you long to tick the beautiful ocelot off your 'wild cat' list? Costa Rica is home to all these incredible creatures, plus impressive reptiles, colourful frogs, unique beetles and hundreds of bird species.
16 days from £3,699pp
Costa Rica is a haven for wildlife.
Squirrel monkeys swing from branches while red-eyed tree frogs hop from leaf to leaf. Tapirs doze in the greenery and sloths nap in the trees above. Butterflies and hummingbirds flit between tropical flowers.
Our new 16-day tour celebrates the country's wild wonders, offering the chance to trek through cloud forests, national parks and nature reserves. It's not just animal encounters, though – we'll also soak in volcanic hot springs, learn to cook a traditional Costa Rican lunch and stay in some fantastic eco-lodges.
'Wild Costa Rica' is just one of our small-group tours – holidays featuring immersive experiences, off-the-beaten-track adventures and unique hotels.