Greece Tours 2022/2023
With a history stretching back over 4,000 years, Greece is considered the cradle of Western civilisation and holidays here are packed with historic wonders. Between each ancient treasure you'll find rugged beauty where dramatic mountains are cloaked with hardy pine forests, and one of the world's longest coastlines greets the sparkling turquoise waters of the Aegean, Myrtoan and Ionian Seas.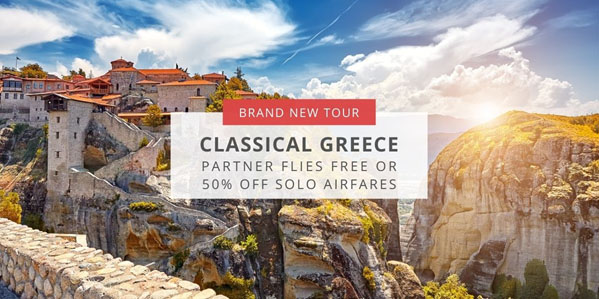 Greece Escorted Tours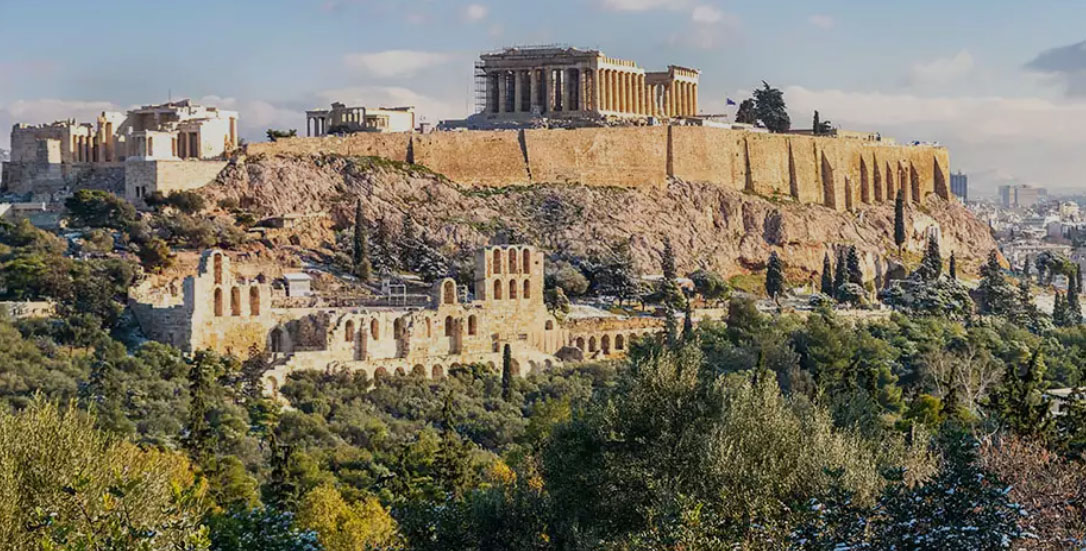 Immerse yourself in the very place western civilisation was born as you discover the classical highlights and hidden gems of the Peleponnese and mainland Greece. Be enthralled by a dazzling array of ancient sites and be captivated by their timeless stories, myths and legends. 
10 Days from just £2,550 pp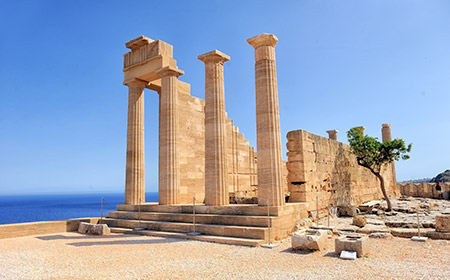 Two weeks travelling between picturesque Greek islands, visiting historical sights and relaxing under that famously blue Mediterranean sky. Sound perfect? Join us on our Greece holidays island tour as we explore three beautiful Dodecanese isles, staying in hotels that allow you to revel in every minute of your leisure time. 
15 days from £2,299 per person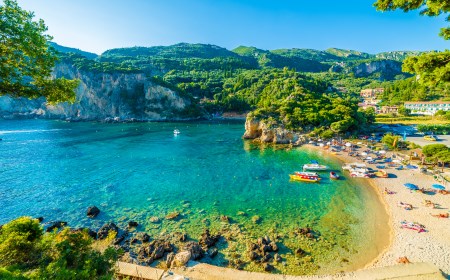 Stunningly beautiful with a long and varied history, Corfu offers a perfect combination of fascinating sights and total relaxation. Join us on this relaxed Corfu tour as we explore Corfu Town's highlights, including views of its imposing Venetian fortress; see the sparkling turquoise water of the Ionian Sea set against the rocky, forested coastline of the north; and wander amongst the statues of Greek mythology that surround the grand Achilleion Palace. 
8 days from £1,599 per person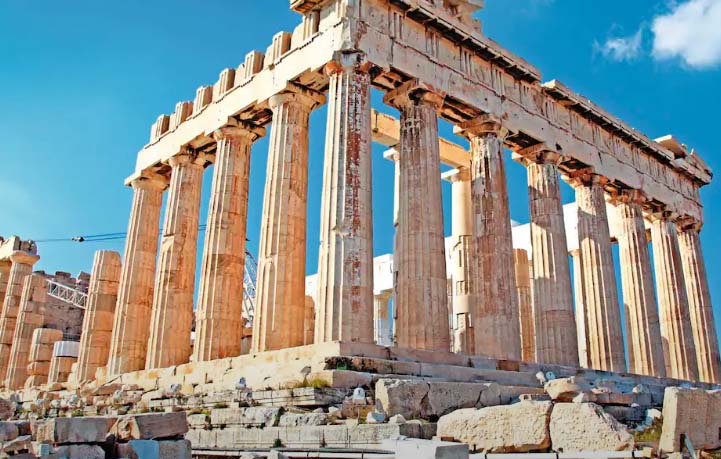 This Classic tour is like flicking through Greece's history books. You'll see the Acropolis in Athens, the temples of Delphi and Meteora's iconic clifftop monasteries.
6 Nights from £946pp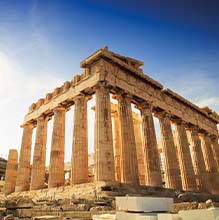 Mythical Greece - Athens, Delphi & Mycenae
Immerse yourself in the myth and legends of Ancient Greece as you visit a host of historical sites accompanied by a Local Guide.
8 days from £1,549

Book Your Greece Escorted Tour Online Today