Silk Road Tours 2022/2023
For centuries, the East and West were connected by the legendary Silk Road, a vast network of trade routes winding across thousands of miles through soaring mountains, lush grasslands and windswept deserts. We travel to many of the fascinating cities along the Silk Road, so choose a destination and unleash your inner explorer.
Silk Road Escorted Tours
Explore the rich and fascinating history of this welcoming country with tours of its stunning mosques, immense citadels and breath-taking mausoleums and discover the huge influence it has had on the world in everything from mathematics to military tactics.
From £1,749pp | 12 day Escorted Tour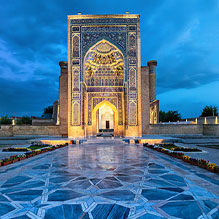 Uzbekistan - the Heart of the Silk Route
Discover why Samarkand inspires world-famous poets, explore the holy city of Bukhara and see the undulating dunes of the Kyzylkum Desert.
11 days from £1,949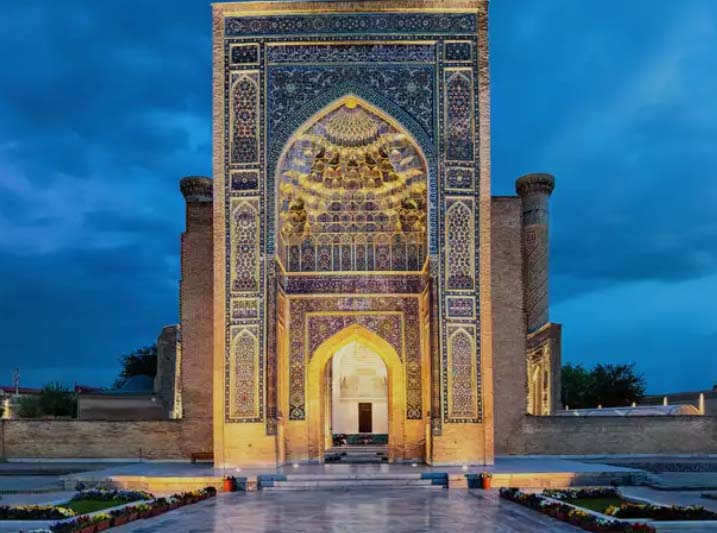 12 days from £2,885pp
This fascinating tour showcases the many treasures of the ancient Silk Road, including spectacular Samarkand and historic Khiva.

Discover Uzbekistan's unmissable sights
Uzbekistan's walled cities and windswept fortresses were key stopping points on the fabled Silk Road route. Our tour here combines the country's Silk Road heritage with its desert landscapes and culture-packed capital city, for a real once-in-a-lifetime trip. If you've been keeping up with 'Joanna Lumley's Silk Road Adventure' on ITV, you might have seen some of our favourite spots featured on yesterday's episode…
Itchan Kala, Khiva
Medieval Itchan Kala is Khiva's walled 'inner town'. It's brimming with treasures, including ornate palaces, mosques and mausoleums.

Ayaz Kala
This 2,500-year-old fortress stands on a remote hilltop. We'll enjoy lunch in a traditional yurt camp nearby, surrounded by epic desert scenery.

Tashkent
Uzbekistan's capital has one of the world's most beautiful metro systems – stations are adorned with art, mosaics and chandeliers.

Samarkand
Samarkand is packed full of grand buildings. Our guided tour takes in the elaborate tomb of the emperor Tamerlane, plus vast Registan square.


Book Your Silk Road Escorted Tour Online Today