Spain Tours 2022/2023
It seems incredible that despite Spain having so much to offer, so much of it remains undiscovered by visitors. It is one of the most diverse countries in Europe, rich with legacies of the Romans, Moors and royal dynasties.
Spain Escorted Tours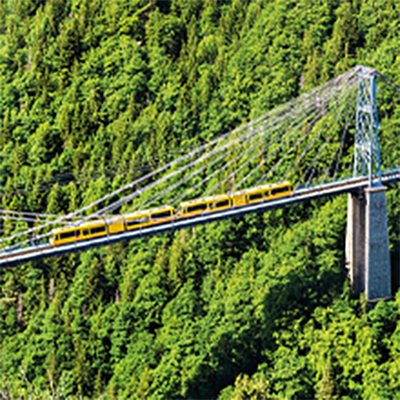 Take unforgettable journeys by train through the Pyrenees as you discover scenic highlights of Spain and France.
8 days from £1,289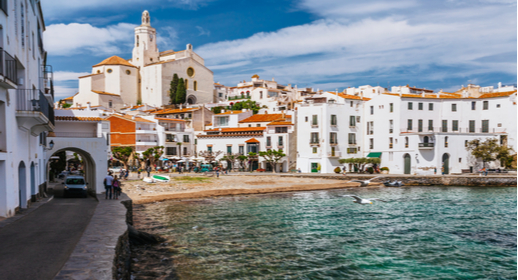 A regional capital packed with architectural treasures. Pretty, white-washed towns nestled between bright blue sea and lush green mountains. There's a lot to draw you to Catalonia, and lots to draw you back. On our Catalonia tours we'll base ourselves in the relaxed beach town of Roses.
8 days from £1,179 per person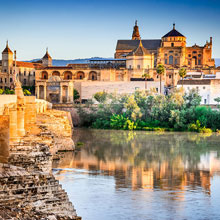 This relaxing holiday gives you the chance to unwind and soak up the sun whilst discovering the best of Andalucía. From your base in medieval Antequera, you'll visit the cities of Cordoba and Seville before heading to Granada, home of the stunning Alhambra Palace. Step inside to discover grand halls, courtyards and fountains, then explore the Generalife Gardens.
8 days from £1,099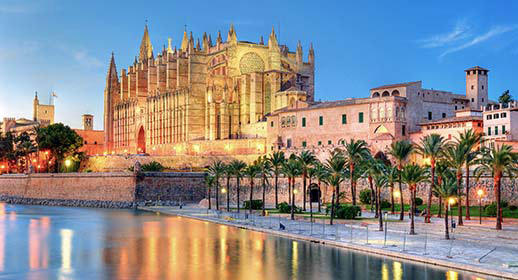 On our stay and explore holidays to Mallorca, we'll delve deeper into what's been bringing well-informed travellers to this beautiful island for years. Gaze at the exquisite stained glass in Palma's impressive Gothic Cathedral and stroll along the white sands of the pine-fringed shoreline at Formentor.
8 days from £1,779 per person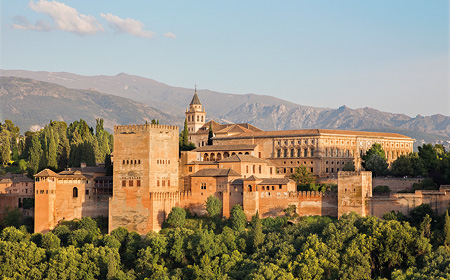 A heady mix of cultures and faiths, dramatic mountain ranges and glorious sunshine make holidays to Andalucía a joy. Join us as we tour Granada's Alhambra (the Red Castle), an intricate fortified palace with centuries of reinvention. Step inside the Mezquita at Cordoba and witness this intriguing mosque-cathedral's cool, graceful beauty.
9 days from £1,449 per person

Spanish cuisine offers far more than just its famous paella – the best places to experiment are tapas bars, where small plates of local specialities can be washed down with a glass of sherry, Rioja or Cava.

Our tours are designed to highlight the very best of Spain, where historic cities, magnificent palaces and buildings, stunning countryside and rich culture will particularly appeal to the discerning traveller.

Join us in Andalucia as we explore Granada's Alhambra, Cordoba's Mezquita and Seville's Cathedral, and get a flavour of the region with sherry and olive oil tastings. Or focus on Spain's culture-rich cities, with a 10-day tour taking in the monuments and museums of Barcelona, Madrid and Valencia.

Alternatively, chase the sun with an island-hopping trip to the Canaries. Combine Gran Canaria and Tenerife, or discover the beaches and preserved old towns of Fuerteventura and Lanzarote.
Santiago de Compostela
The Spanish city of Santiago de Compostela marks the finale of the Camino de Santiago.
Also known as the Way of St James, this network of ancient pilgrim routes finishes up at the tomb of St James himself, nestled inside the city's cathedral. Like the rest of Santiago's UNESCO-approved Old Town, the cathedral is a spectacular blend of Romanesque, Gothic and baroque architecture.
On 'The Way of St James' we follow a section of the same route, ending with two nights in Santiago de Compostela. We'll stay at the luxurious Parador de Santiago de Compostela, housed in a former hospital for pilgrims. Location-wise, it's right next to the cathedral, so we're ideally placed to explore this fascinating city.
Once you've paid your respects to St James, venture out into the Old Town. Restaurants, bars and cafés squeeze tables and chairs into the narrow streets and sun-dappled squares, serving up fresh seafood and crisp Galician wines – the perfect way to toast the end of our adventure.
10 days from £1,729pp
As we journey from Argomaniz to Santiago, we'll visit the cathedrals, palaces and medieval towns whose history intermingles with that of the Camino.
Book Your Escorted Tour Online Today