Christmas Holidays 2022/2023
A selection of our holidays for Christmas
From frosty Somerset streets to the snowy landscapes of Switzerland, travel to somewhere truly enchanting for a festive break this year. Our UK Christmas breaks reveal the seasonal splendour of historic cities and picturesque villages, while our European getaways whisk you away for mulled wine in festive markets and fairylit lanes.
Christmas is a magical time of year to get away, a time to relax, soak up the atmosphere and indulge in life's little pleasures. From Christmas holidays with all the trimmings to New Year celebrations with dancing till dawn, we've got the festive season all wrapped up. Perhaps you'd like to discover the beautiful towns of the Italian Riviera, explore one of the wonders of the world, the lost city of Petra, or relax in the grand setting of an Austrian Castle.
Treat yourself to something special this year and enjoy a festive escape. You could enjoy a magical horse-drawn carriage ride in Austria or Switzerland, see the festive light display in Lisbon or explore the wonderful sights of Malta at Christmas. Where will you go this Christmas?
Christmas Tours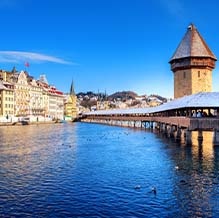 The snowy climes of the Swiss Alps are surely one of the most Christmassy places on the planet – and medieval Lucerne is the ideal base for exploring them.
6 days from £2,249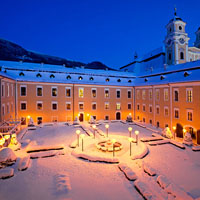 Christmas in an Austrian Castle
Relax amidst splendid historic surroundings on this Christmas break in the enchanting Austrian Lake District. Highlights include visits to 'The Sound of Music' city of Salzburg and the charming lakeside villages of St Wolfg
5 days from £1,799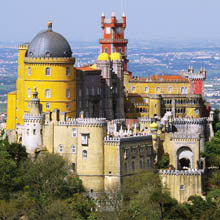 Spend a wonderful Christmas on the Lisbon Coast and discover more of the region from your seaside resort base. Explore the medieval town of Óbidos, which is one of Portugal's most picturesque, discover the monumental Baroque National Palace at Mafra and the delightful beaches at Ericeira. UNESCO-listed Sintra is renowned for its architecture and the Portuguese capital, Lisbon, is home to an amazing array of historic sites linked to the country's pioneering maritime heritage. All of this and more is waiting on this festive get-away.
7 days from £1,399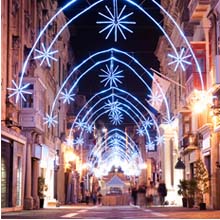 On this Christmas break you'll delve into Malta's history as you explore cities built and fortified by the Knights of St John, take a cruise around Valletta's famous Grand Harbour and more.
Find out more
6 days from only £1,199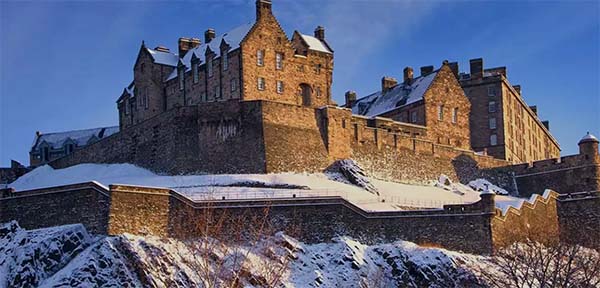 From paired whisky and chocolate tastings to Christmas markets and a performance of Tchaikovsky's Nutcracker, we invite you to eat, drink and be merry on this 9-day all-inclusive tour encompassing Glasgow, Edinburgh, and the idyllic southern Highlands.
9 Days from just £2,690 pp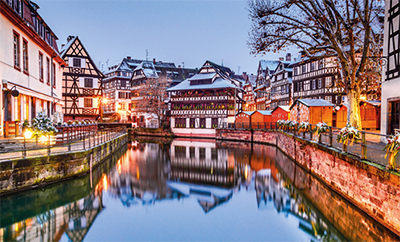 Celebrate Christmas on the Rhine with this week-long cruise. Setting sail from Cologne, we'll wind our way south, discovering some of this region's prettiest cities (all decked out in their festive finery). You'll spend Christmas Eve strolling around Speyer's Romanesque cathedral; walk off Christmas lunch in the twisting lanes of Strasbourg; and sip local wine in a Rüdesheim tavern on Boxing Day. The cruise concludes back in Cologne, where you'll have time to tour the dramatic Gothic cathedral.
8 days from £1,799 per person
Included excursions comprise Ehrenbreitstein Fortress in Koblenz and walking tours of Rüdesheim and Cologne.
Book Your Christmas Tour Online Today
Nothing gets people into the festive spirit quite like a well-deserved getaway. Over Christmas, Escorted-Tours.co.uk has a selection of festive breaks on which you can relax, have fun and soak up the yuletide atmosphere. Where will you go this Christmas?