Egypt Tours 2022/2023
When you arrive in Egpyt you'll be transported back in time and experience some of the world's most spectacular historical monuments - from sand covered tombs and temples of the Valley of The Kings in Luxor to the awe-inspiring Great Pyramid of Giza in Cairo. We delve into tales of ingenuity, power and love, and discover the legends of Tutankhamun's tomb and more.
Maybe enjoy a comfortable river cruise along the Nile and watch life unfold along the riverbanks, as well as take in the views across desert and lush delta. Visit more magnificent wonders along the way including the beautiful Temple of Philae and the impressive Aswan Dam.
Egypt Tours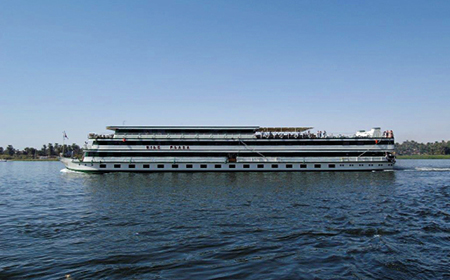 Nile cruises recall a more civilised age of travel, when the holiday journey was as much a source of pleasure as the destination. Our superb 7-night Nile river cruise takes its cue from these holidays of yesteryear, presenting the wonders of the ancient Egyptians to present-day Egypt.
8 days from  £1,849 per person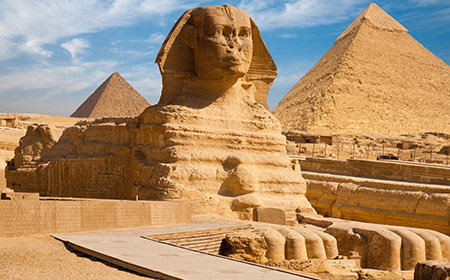 Cairo, Alexandria and a Nile Cruise
Remember the wide-eyed wonder of learning about ancient Egypt at school? On this comprehensive Egypt tour and Nile cruise, we discover ancient Alexandria (location of one of the Seven Wonders of the World, the Lighthouse of Alexandria) and learn of the astonishing workmanship that created the Pyramids of Giza near Cairo. 
12 days from  £2,349 per person
Book Your Egypt Escorted Tour Online Today