South Africa Tours 2022/2023
Mala Mala has been part of 'The Best of South Africa' ever since its creation nearly 30 years ago.
From the get-go, this private game reserve in South Africa's safari heartland received rave reviews from our customers. And to this day, it's still the highest-scoring hotel across the entire Titan collection.
It's no surprise visitors love it. There's the river-view infinity pool and wooden deck shaded by a jackalberry tree. The expert rangers to take you out on game drives. The luxury suites, each perfectly positioned for wildlife-spotting. The traditional 'boma' for meals and story-swapping around the fire. And that's before we've even mentioned the location: next-door to Kruger National Park, with an unfenced boundary that allows the Big Five to roam freely across the bush.

Staying here is an incredibly special experience, and one you definitely won't forget in a hurry.

South Africa Escorted Tours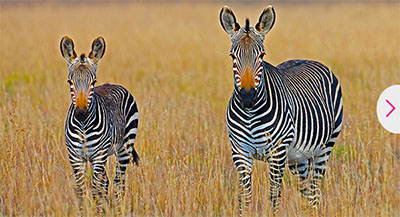 Best of South Africa

See the Big Five on safari at the famous Kruger National Park, explore cosmopolitan Cape Town and discover the beautiful Winelands region.
From £1,999pp - 13 day Escorted Tour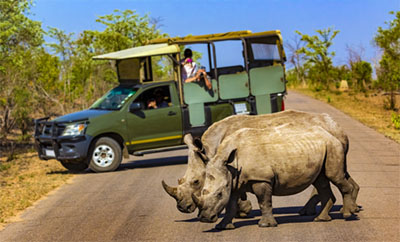 Our South Africa 'top three' tour offers you a wonderfully diverse experience of a remarkable country. We'll head out to spot the Big Five and other local inhabitants on a 4WD safari in the renowned Kruger National Park. Then we'll travel the dramatic Garden Route coastal road, before taking a cruise across the wildlife-rich Knysna lagoon. Finally, we'll spend four nights exploring beautiful Cape Town, including Table Mountain and Boulders Beach (where characterful penguins waddle across the sand).
14 days from £2,749pp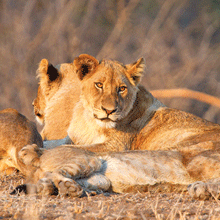 Discover the very best of South Africa on this all-encompassing tour that visits Cape Town, Port Elizabeth and Kruger National Park.
17 days from £3,649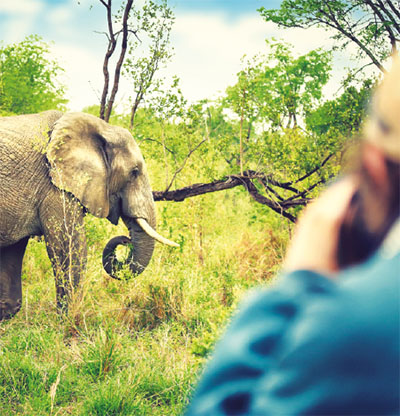 From dawn safaris to a cable car up Table Mountain (via the dramatic Garden Route), this unforgettable tour introduces you to the very best of this wonderfully varied country.
tivating Giant Pandas.
19 days from £4,099pp
Dreaming of South Africa?
'The Best of South Africa' was our original tour to this amazing country.
Nearly 30 years later, it's still one of our most popular – and it's easy to see why. You'll look down on cosmopolitan Cape Town from Table Mountain. Appreciate the wild beauty of the Garden Route. Watch penguins waddling across Boulders Beach. Enjoy a traditional braai (barbecue) at a cosy inn. And enjoy four exhilarating safari game drives at Mala Mala, one of the best private game reserves in the country.
Why not join us in 2020?
Book Your Escorted Tour Online Today